Opportunity to join our Expert survey
11.Sep 2020.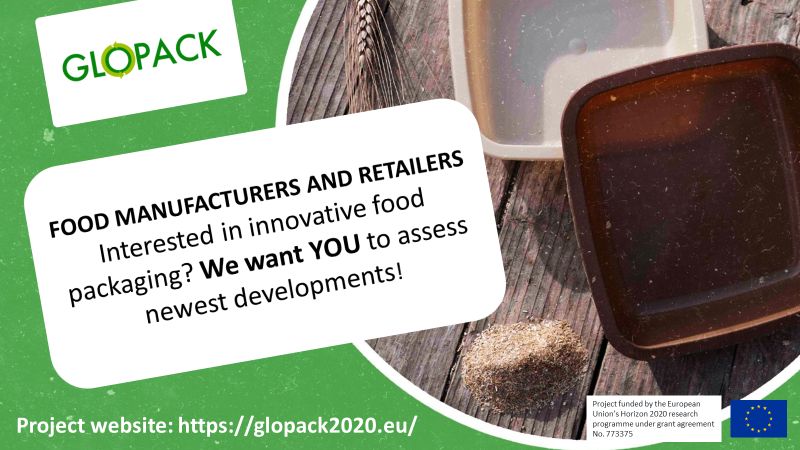 You want to know everything about tomorrow's food packaging? Get insights into the newest developments for bioplastic, active and intelligent packaging and on a packaging-decision software!
Respond to our telephone survey to assess the market potential of innovations developed in the European GLOPACK project.

When participating, you will receive a free summary of results and in-depth insights into the technical specifications of packaging innovations.
If you are interested in participating in a telephone interview, please fill out the following form: https://lnkd.in/dxKhKPE
GLOPACK aims to improve access to innovative food packaging for both the industry and consumers for following innovations: a biodegradable packaging from agricultural and food wastes, an active packaging, an intelligent packaging and a software for decision-making in packaging.
Do not hesitate to contact us for more information about this study or the project at gider@ecozept.com.