GLOPACK webinar in Hungarian
31.Mar 2020.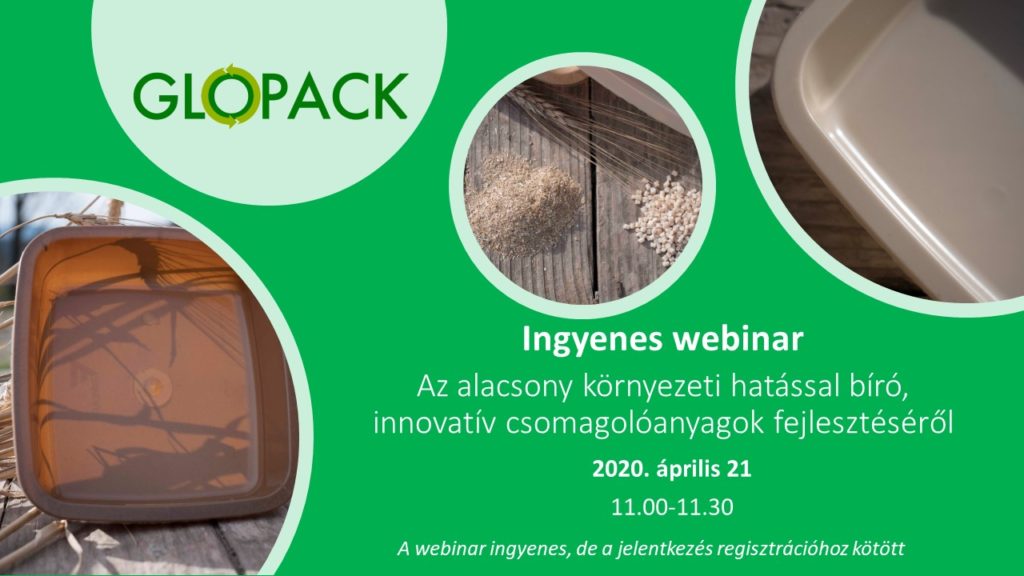 It is time for the 1st Hungarian GLOPACK webinar. The webinar is organized by Campden BRI Hungary.
It took place on 21 April 2020!
The aim of the webinar was to present the current achievements of the project on the development of
biodegredable and home compostable food packaging
active packaging
intelligent packaging.
The language of the webinar is Hungarian.