Steering committee of REINWASTE project
04.Oct 2018. - 04.Oct 2018.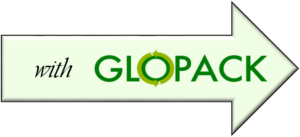 The GLOPACK Coordinator, Valerie Guillard (University of Montpellier)  is invited to present GLOPACK activities at the next steering committee of REINWASTE project.
This project, co-financed by the European Regional Development Fund, is focusing on the reduction of inorganic waste in the agro-food sector, in particular, reduction of plastic packaging wastes.
Synergies with GLOPACK activities have been identified, especially as regard the use of bio-based and biodegradable packaging material in substitution of oil-based packaging.