Sustainable packaging seminar: smart choices and shelf life testing
ExCeL Centre, London
19.Mar 2019. - 19.Mar 2019.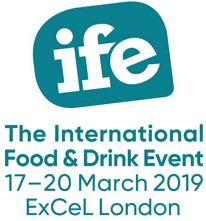 Campden BRI UK organize a seminar co-located with the International Food & Drink Event (IFE) and Pro2Pac Exhibition (17-20 March 2019).
The aim of this seminar is to help industry make informed choices on the types of materials and design of packaging that reduce plastic use and increase recyclability. It will also focus on the challenges of shelf life and shelf life assessment when using sustainable packaging.
The event which will host speakers from academia, industry, retailers, industry schemes and membership bodies will cover:
sustainable packaging options to maintain shelf life of foods – Lynneric Potter, Campden BRI
reframing the plastics debate: a use phase approach – Emma Burlow, Chartered Institute of Wastes Management (CIWM)
On-Pack Recycling Label scheme – stepping up to the circular economy – Alice Harlock, OPRL
packaging design for end of life – Richard McKinlay, Axion Group
the effect of shelf life extension on household waste: the case of packaged fresh foods – Lara Manzocco, University of Udine, Italy
As part of the programme, GLOPACK will be presented at the seminar!