Biovoices workshop: Bio-based materials for food packaging: replacing plastics and addressing consumers' expectations
16.Dec 2020.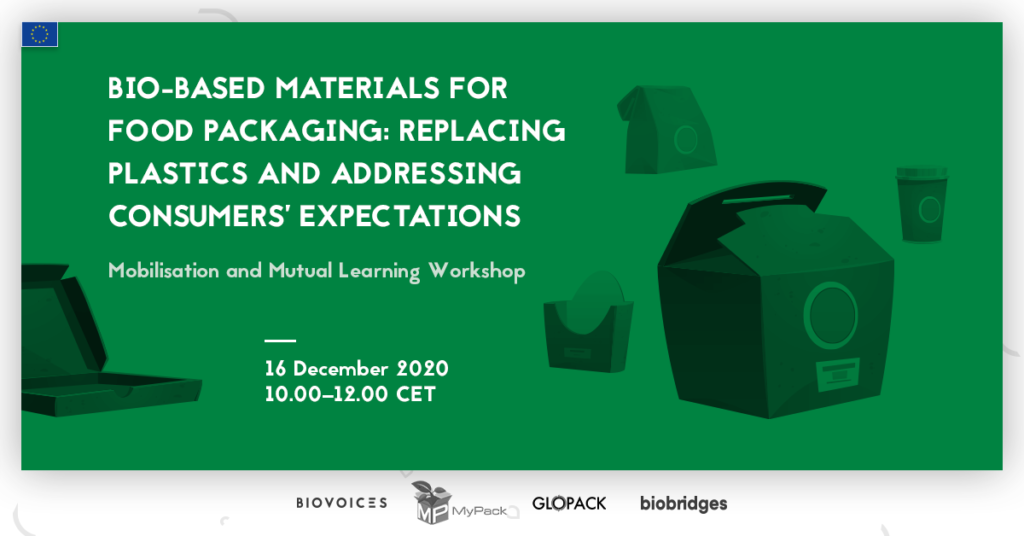 The introduction of bio-based products in the packaging sector is a prominent topic. According to Eurostat , every European makes large use of packaging: indeed, only in 2017, more than 172 kg of packaging waste was generated per inhabitant in the EU-27, a number that is increasing year after year. In addition to the improvement of the re-using and re-cycling systems, the sector should become more sustainable increasing the adoption by brands and companies of bio-based packaging.
On the 16 December 2020 Biovioces project held a workshop to ease the dialogue among stakeholders in order to co-create recommendations and possible solutions to be taken to boost the adoption of bio-based packaging and create a favourable environment for consumers' habits change.
GLOPACK project was represented by our Coordinator, Valerie Guillard.