#Onlineeducation-2: Bio-based=biodegradable?
13.May 2020.
Collaboration with BIOVOICES is continuing …
GLOPACK team together with undergraduate students of the University Institute of Technology of Montpellier (https://www.umontpellier.fr/en) is collaborating with Biovoices team to propose Online Education Cards about topics like bio-based, biodegradable, compostable products, etc …
New content is published every Wednesday.
Here is the second online educational card: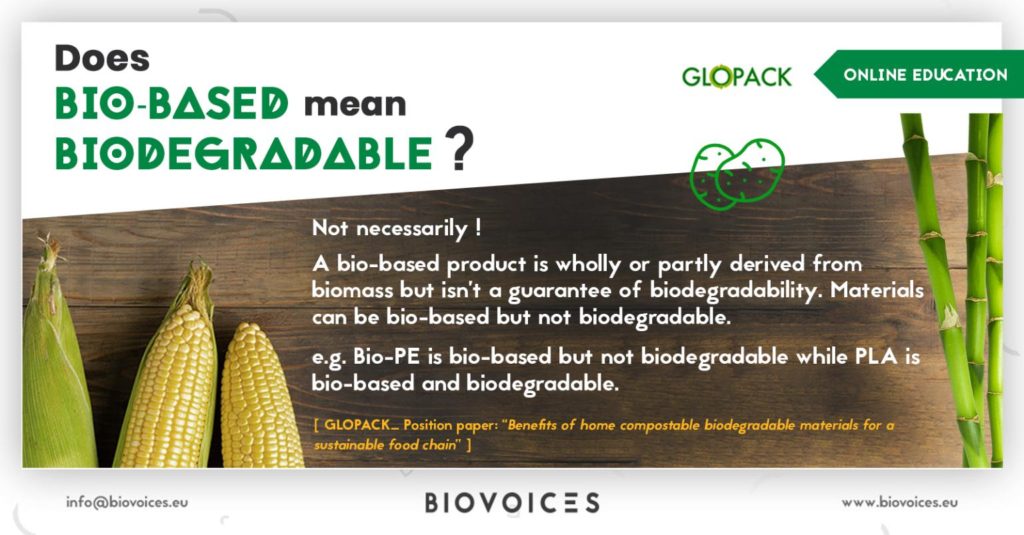 Other news: