Stakeholders' webinar March 2020
On 10 March 2020, GLOPACK had its second webinar on the importance of the structure and formulation of biopolymers for processing.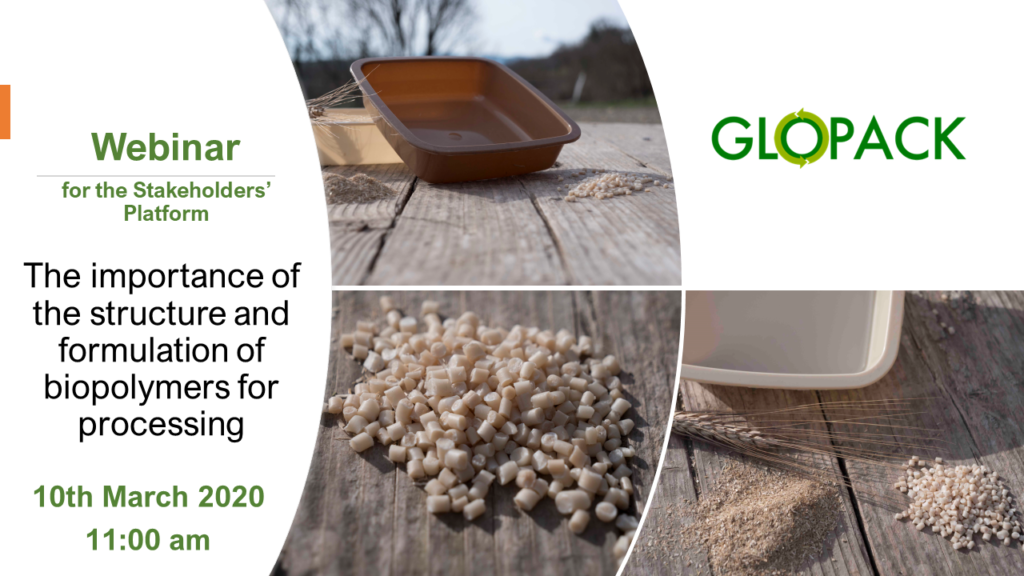 Objective of the webinar
To take full advantage of the beneficial properties of biopolymers, it is essential to understand the intimate connection between polymer structure and process conditions to minimise quality issues, product failure and underperformance.
The webinar presented the experience of GLOPACK project on polymer processing and characterisation with a special focus on PHA processing.  
The current state of the developement of the active and intelligent packaging was presented.
The webinar was exclusive for the members of the Stakeholders' Platform,
BUT the Platform is still open, interested parties can join! To get more information on the GLOPACK Stakeholder Platform, click here.