Members of the Platform
"Alone we can do so little, together we can do so much."- Helen Keller
Currently, the GLOPACK Stakeholders' Platform consists of 36 members from 8 countries.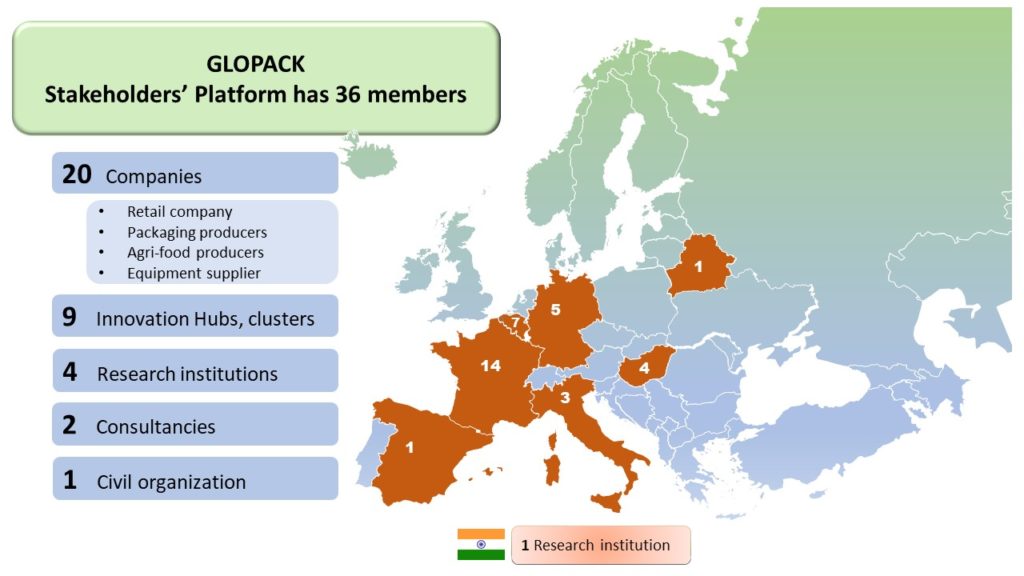 As a multi-stakeholder platform, we invited all actors of the food packaging supply chain to join us and contribute to our work.
At the moment, the Platform includes
20 Companies (packaging producers, food producers, retail)
9 Innovation Hubs, clusters,
4 Research institutions,
2 Consultancies,
1 Civil organization.