Stakeholders' webinar in 2019
On 30th October 2019, the GLOPACK Consortium had its first webinar.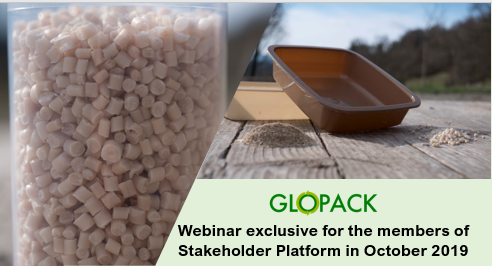 THE OBJECTIVE OF THE WEBINAR WAS TO PRESENT AND DISCUSS THE KEY RESULTS ON CONSUMERS' AND PACKAGING EXPERTS' PERCEPTION OF INNOVATIVE AND SUSTAINABLE PACKAGING.
Between September 2018 and May 2019, interviews with packaging experts in Europe were conducted within our project in order to identify the strengths and limitations to launching bioplastic, active and intelligent food packaging on the European market. In paralell with that,  consumers from 5 European countries were also asked to discuss their perceptions, expectations and acceptances of sustainable and innovative packaging.
The webinar was exclusive for the members of the Stakeholders' Platform,
BUT the Platform is still open, interested parties can join! To get more information on the GLOPACK Stakeholder Platform, click here.